EVENT STAGING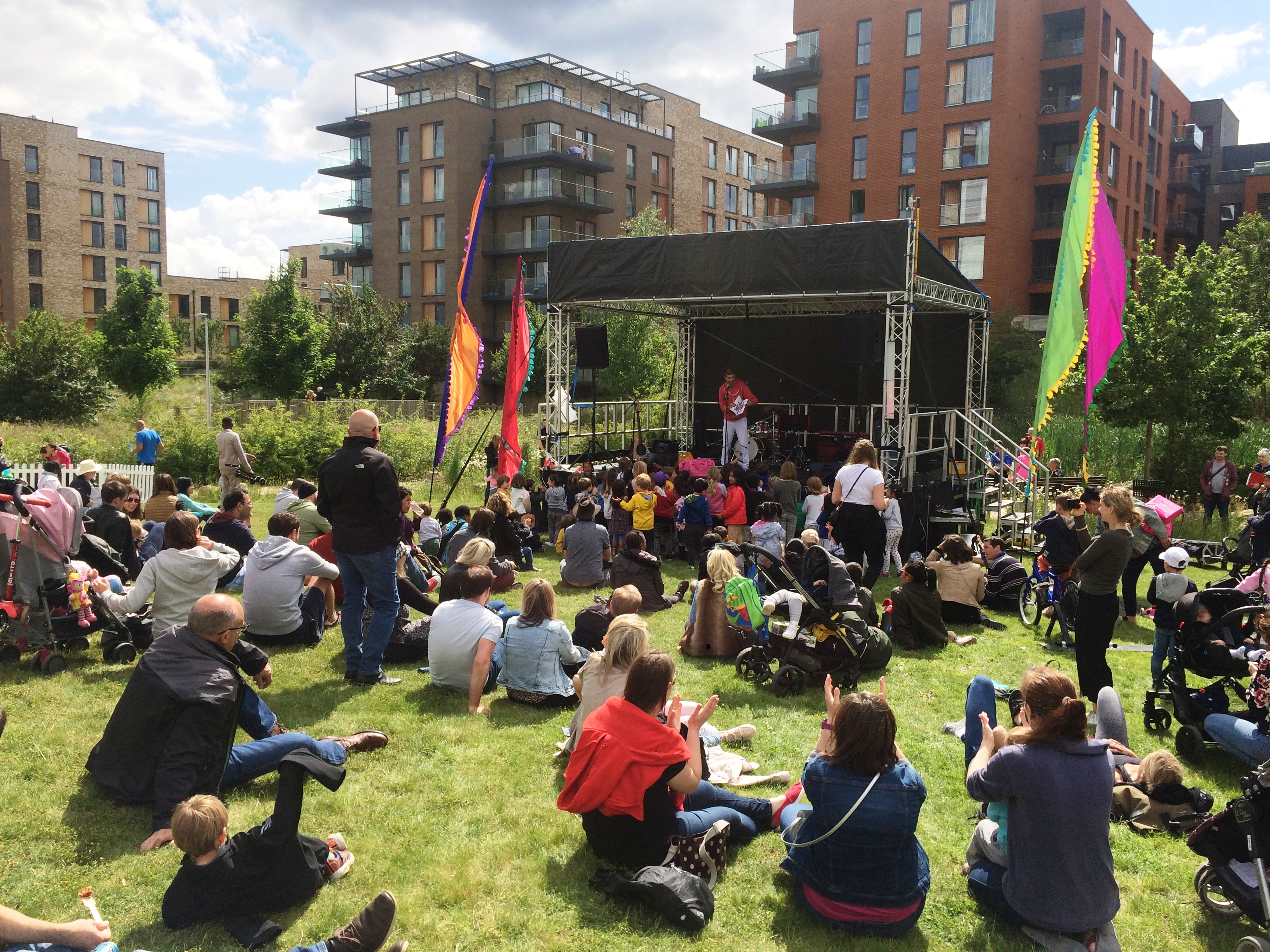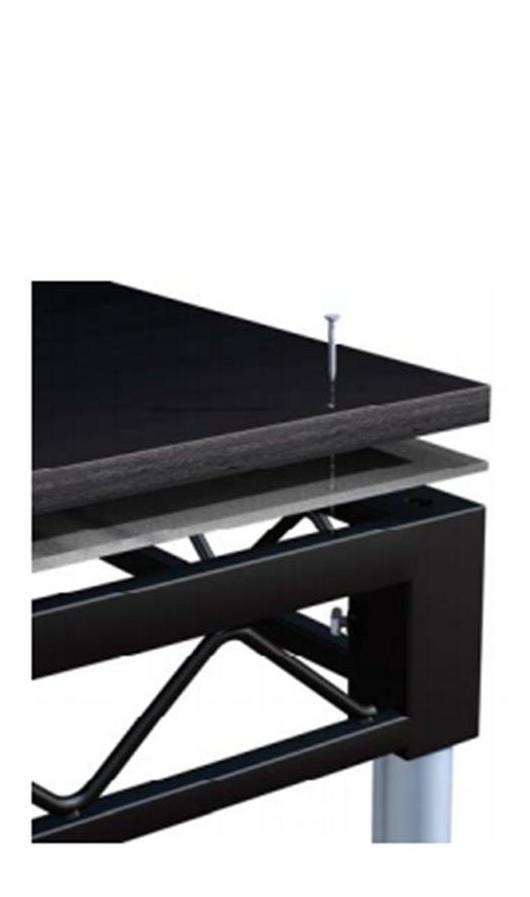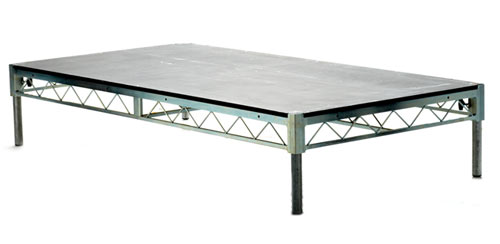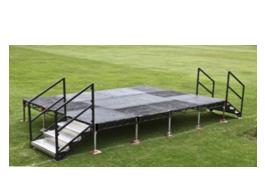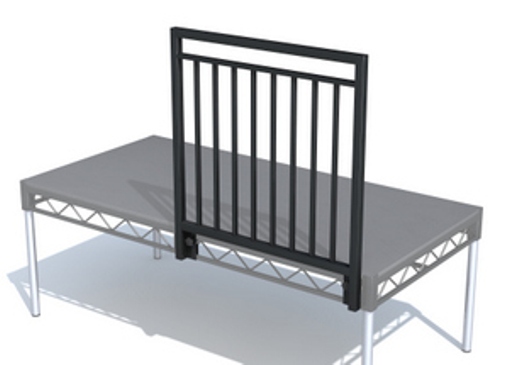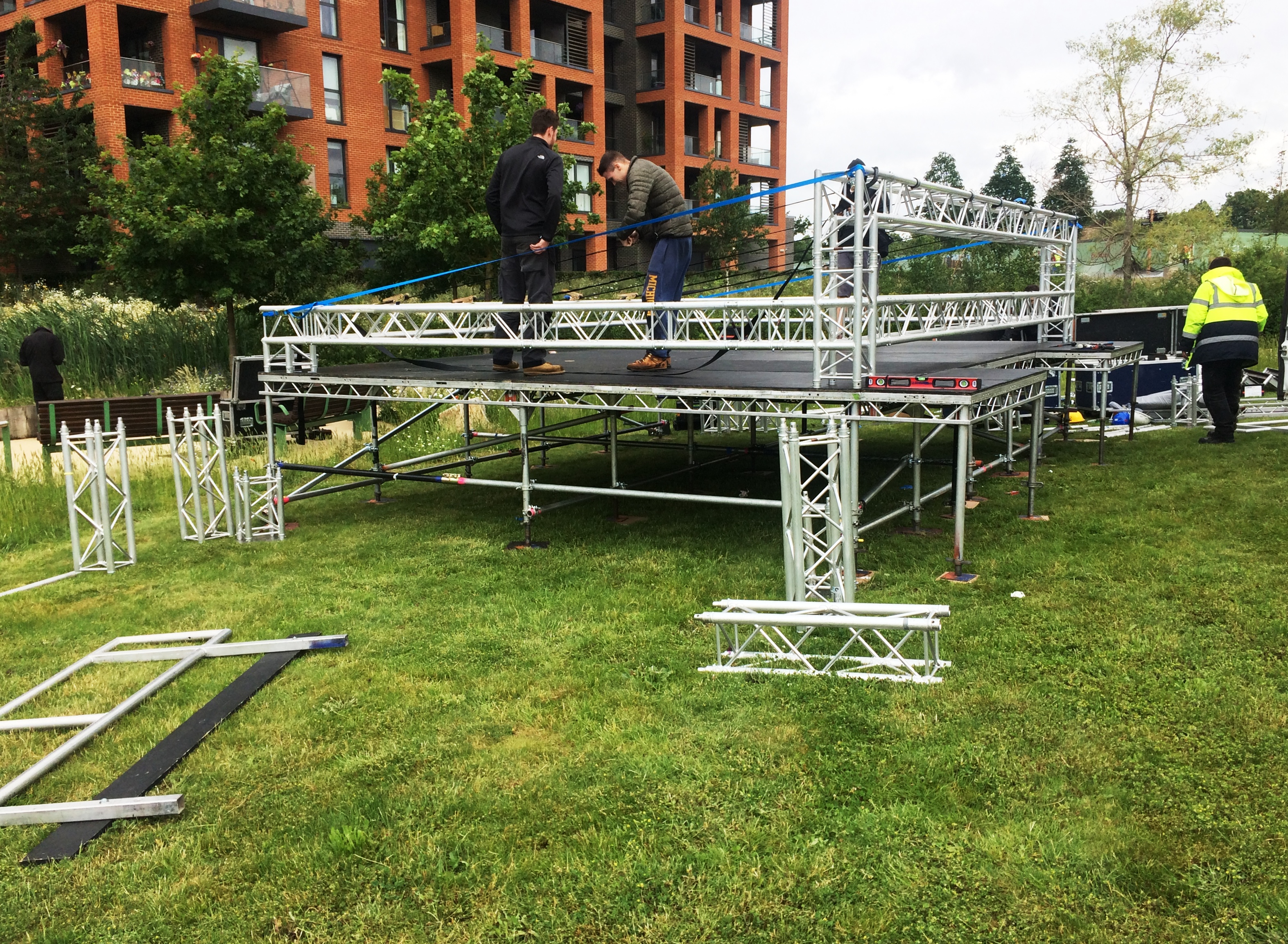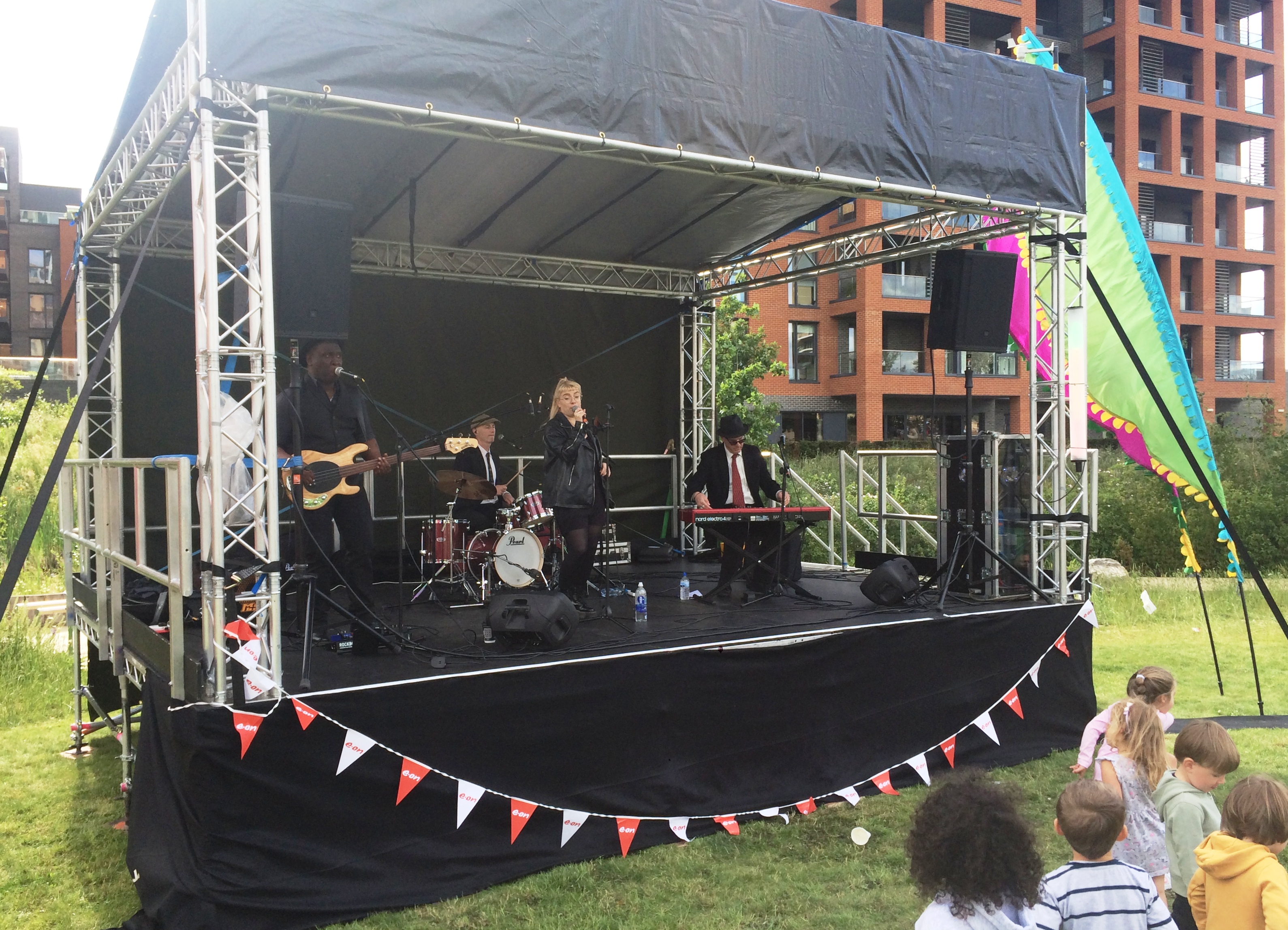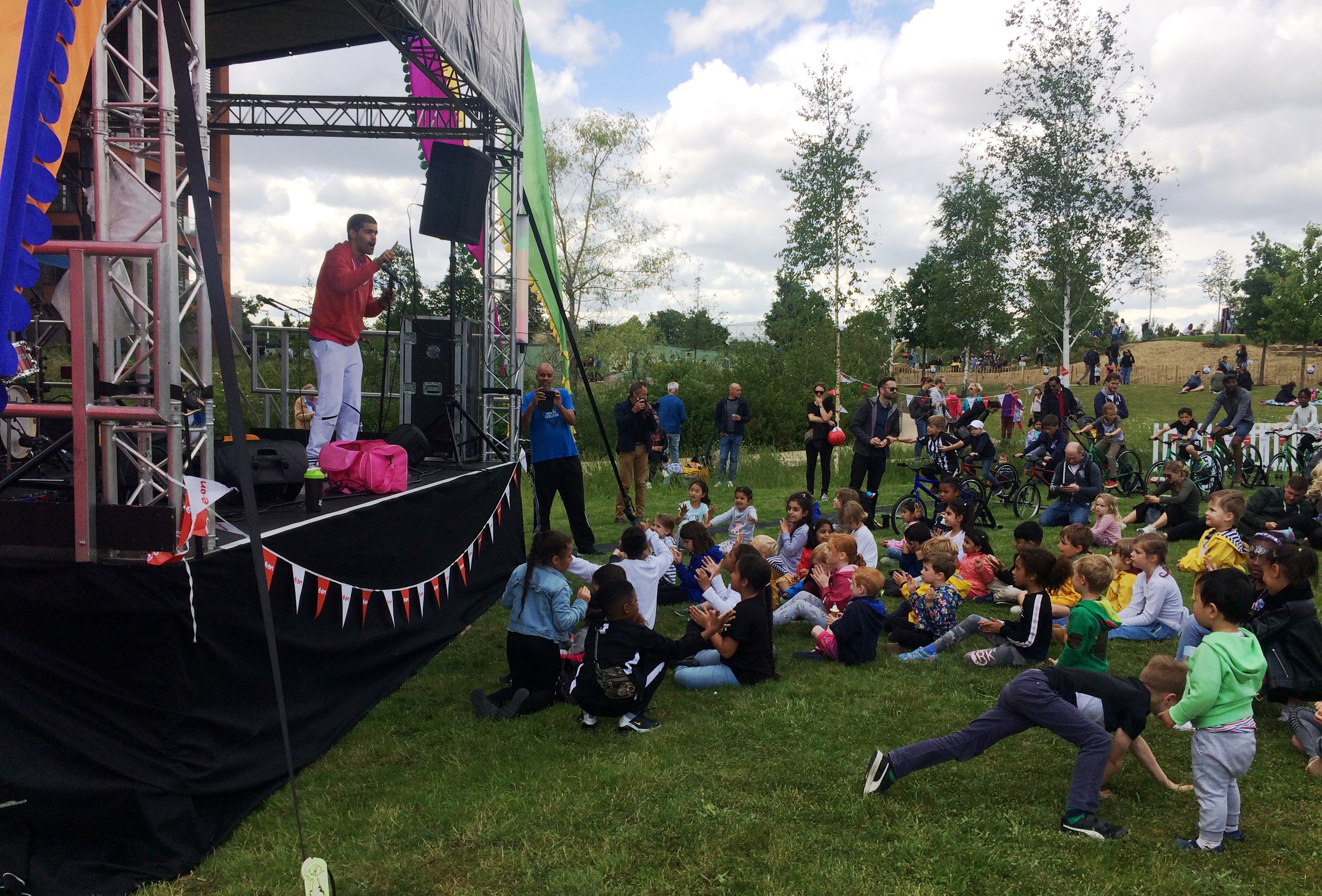 IMG_0069
We supply event staging for a range of outdoor and indoor events, at various sizes. Staging is available in all sizes at a height that suits your event, which can be hired for a single day, a weekend, or a week or for a longer events. Our stages can be installed on soft field sites or on hard surfaces such as concrete or tarmac. We are always willing to carry out a site survey, to establish the suitability of any of our installations.
Long
Each section is constructed from steel fabricated frames, upon which is fixed with 25mm plywood board.
Each section has four 48mm tubular legs which can be supplied at different lengths to construct the stage at the required height.
All the sections are bolted together, to create a sturdy performance stage area, suitable for dancers, acrobatics, and performance equipment.
steeldeck_pic1
Our steel deck sections are available in a number of different sizes, which can be constructed to form whatever size performance stage your event calls for.
Most common sizes
8' x 4' sections, 4' x 4'section, 4' x 2' sections & 6' x 4'section
By attaching different length legs the height of the stage can also be at any height.
The most common heights
12", 24" & 36".
The height of the stage is not limited to these heights, but any height over 36" would require additional bracing to the legs to meet health & safety requirements.
Long Set Up
Our top priority at Orange Audio is your safety and the safety of those who are attending events for which we are supplying events equipment.
Our Steel Deck Staging is the industry standard, and is used by all the leading events suppliers in the UK.
We check every one of our installations rigorously to make sure its 100% safe before its used, and signed off, and we are confident that all our equipment will meet your on site health & safety officer approval.
We are also happy to supply our working method statement, and any risk assessments documents for your information.
sTEPS
To access the stage we have steps to suit the height of the stage, that can be placed any where on the stage structure. Each set of steps are bolted and secured to the stage to prevent any movement, and make safe from slipping or fulling.
Its also possible to attach a ramp, so heavy performance equipment can be wheeled on to the stage without having to be lifted.
Steeldeck Handdrail
Hand rails can be attached to any part of the staging area, this is recommend when no canopy is supplied.
Most common size hand rails are 8', 6', & 4' lengths
Each set of hand rails are bolted to the stage structure, and prevents any one, or any performance equipment from falling or sliding from the stage structure.
IMG_0059
For your event to start and finish on time, we will always suggest that we install well before your event start time. This might even be the day before the event, so you can be certain that you know your event stage is ready to be use.
IMG_0079
No matter what the weather conditions are forecasted you will most certainly require your event stage to have a canopy if its outside. The British weather can be most unreliable, and even if brilliant sun shine is forecasted, the performer will require shade to give their best.
Slide 1
We currently have two types of canopies on offer, our canopies are made from professional marquee quality PVC.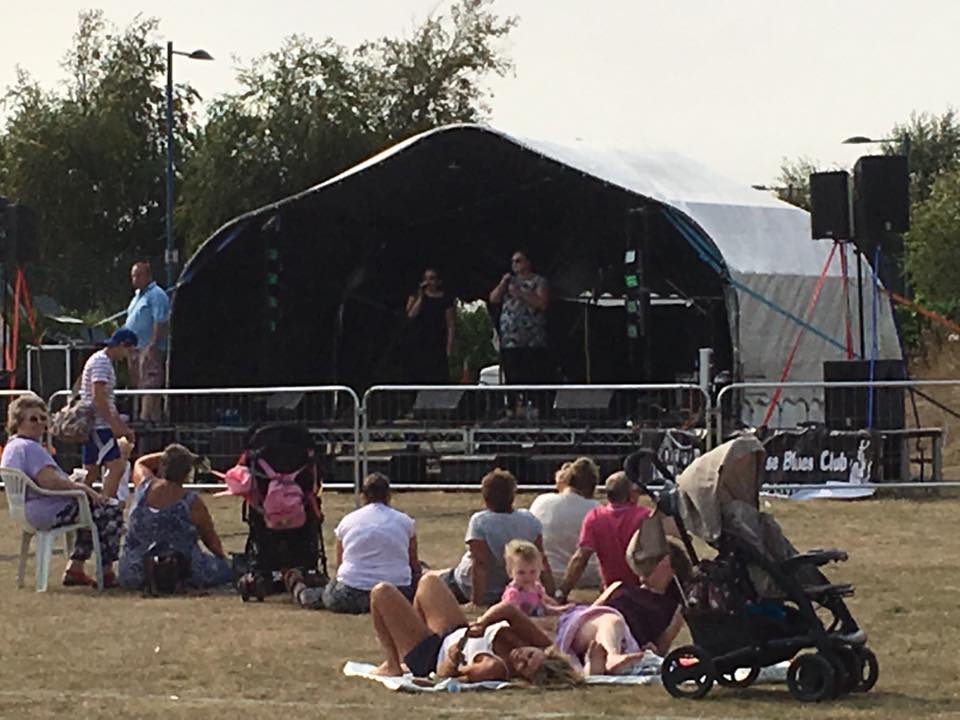 Our Arc canopy is a totally flexible product that can be configured to fit any of our size stages. It arrives on site in one flight case. save masses of space on the vehicle when transport. Quick and easy to erect,the frame structure is bolted together. Professional Marquee quality PVC cover is attach to the frame, which is attached to the stage and staked to the ground.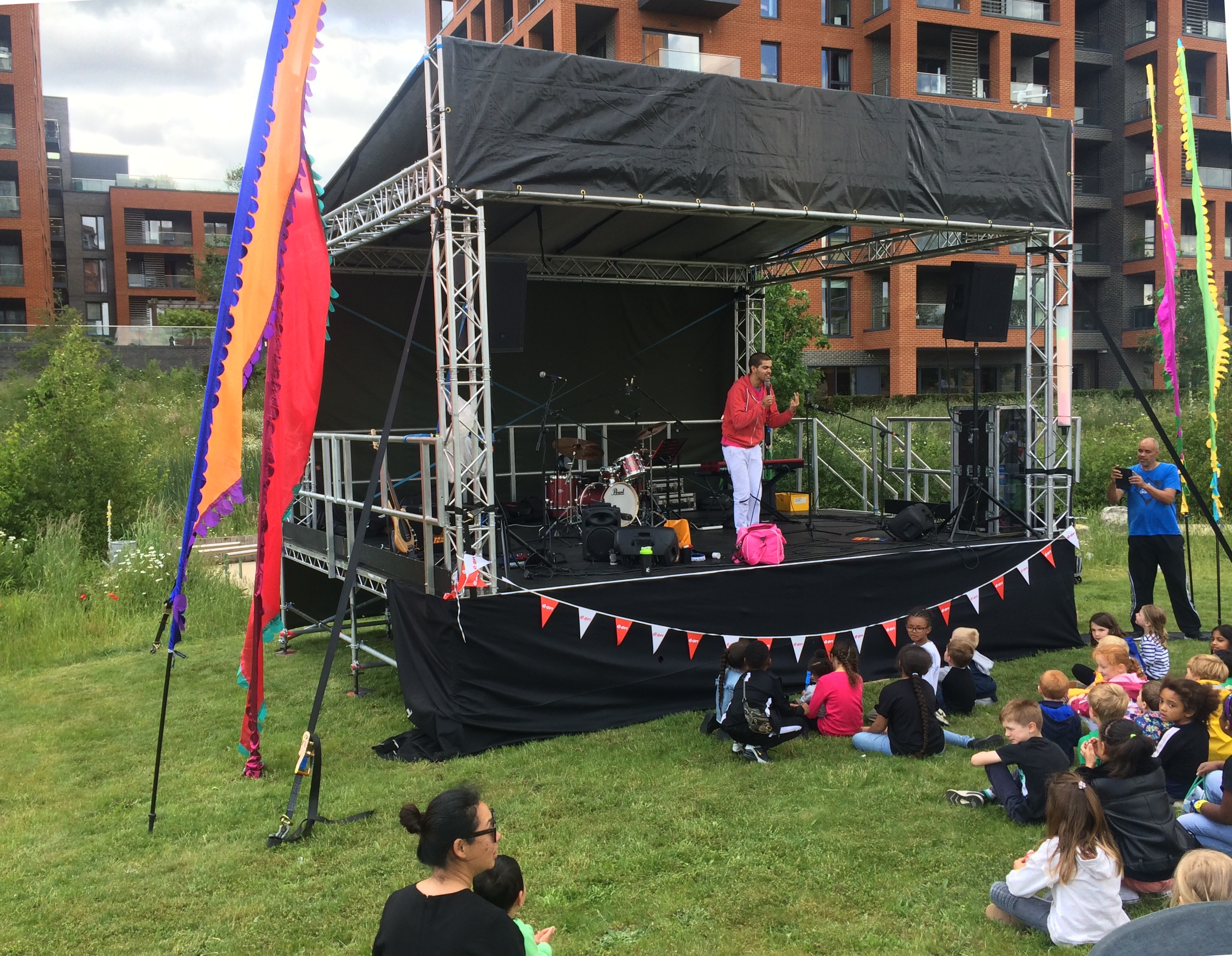 Our Apex canopy is made up from truss frame, and is constructed from Tri aluminium to configure a very sturdy structure. The frame structure is bolted together, using corner & straight sections, to build a free standing structure. PCV covers can be added to cover the roof , back and sides. This type of canopy is ideal for hanging lighting, should your event require the stage to be lit. .
IMG_0066
When booking your event stage there is a principle that 'bigger is better', and will impress your audience, as the stage structure is a statement about your event. When choosing your event stage consider what size stage will suit your requirements, than assuming that 'bigger is better'. Even the smallest of stages can be made to be a statement about your event, by adding banners and flags, which can all add colour and sense of an occasion, and contributes to make a visual statement, and will help you stay within budget.